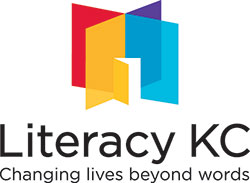 Do you need a refresher of a few basic fundamental skills? Does FREE intensive training sound good?
Develop skills that are critical for college success including reading, English and math. Build your career path confidence and opportunities, utilize campus resources while forming connections with instructors and fellow students. (Presented by Literacy KC)
Why
Save time and money with free individualized instruction
Additional assistance (e.g., advising, counseling) and support at no additional cost
Opportunity to re-take the Accuplacer test for free and potentially place into higher-level college courses, saving money and accelerating progress toward degree completion
Students will receive:
Targeted learning methods that accelerate progress by utilizing students' strengths
Access to MCC student services and resources including: counseling, advising, library
Upon completion, receive transition assistance to future college courses at MCC
Sustainable transitions to employment and workforce training
Who is eligible?
Someone who:
Struggles with literacy skills (reading, language, math)
Is dealing with a financial hardship
Lost funding due to failing classes
Is paying out of pocket for non-credit bearing classes
Struggles with test taking
Has been out of college for awhile
Has a high school equivalency credential
Needs to improve "college soft skills" (study skills, time management, technology skills, communication & interpersonal skills)
Is not sure if college is the best fit for them
To learn more, contact MCC Continuing Education at 816.604.1000 or email get.ahead@mcckc.edu