Congratulations to all of our graduates! EOC participants, please share your success stories with us by emailing eoc@mcckc.edu.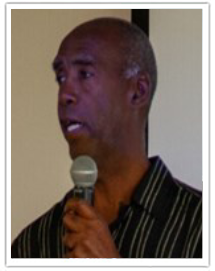 In spring 2017, Frederick Martin came to the EOC after hearing about us through the second chance program. Mr. Martin had spent several years of personal development, studying law independently. He was self-taught, even learning to utilize the intricate west key number classification system for legal research.
When I first met Mr. Martin, he had already written a book entitled After Conviction, What you can do before a lawyer is appointed, and he was determined to go to school to become a paralegal. He knew much of the material but recognized that a degree in the field would open the doors of opportunity. Starting this endeavor had its share of difficulties. While Mr. Martin and I explored funding options, roadblocks seemed to come up around every corner. Finally, after several letdowns, it appeared we had found a viable way forward.
He interviewed with a program for grant funding and received the initial approval. Still, shortly after that, he was informed he did not fall within the age range for program eligibility. However, with tenacity and grace, he continued to push forward, pursuing every suggestion through our office while also seeking out additional options on his own.
When encouraged to apply for a scholarship with KC Scholars, Mr. Martin jumped at the opportunity to prepare essays, seek letters of recommendation, and obtain the required financial documents and academic transcripts. Then, he called to share the good news and excitement about embarking on this next step of his journey! Since that time, Mr. Martin started the paralegal program at MCC-Penn Valley. He has made the dean's list twice for exemplary grades and continues to excel in the program, well on his way to seeing his dream of becoming a paralegal come to fruition. In addition to being a featured speaker at the EOC's 40th anniversary this year, he recently won a grant through the Rise Up, Get Started entrepreneurship competition by Determination, Inc. This grant provides investment to further his business venture, IFAA Legal Services, Inc. After only a short conversation with Mr. Martin, one can see his passion for assisting people in need with their legal concerns.
It has been my pleasure to walk alongside Mr. Martin during this chapter of his life. It is an honor and a privilege to be involved in the lives of our students as they progress toward their desired careers and envision the positive change they will have in the world. Not only does Mr. Martin have the aptitude, but he truly has the attitude and perseverance to reach his goals successfully.
Jaime Alabi, EOC Academic Advisor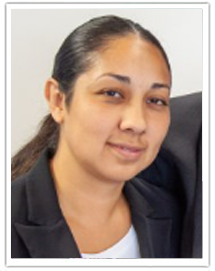 I first met Monica Jimenez when she was attending Alta Vista High School. Monica graduated from MCC-Penn Valley and transferred to the University of Missouri-Kansas City (UMKC). Monica received the Bloch Scholarship to help with her attendance at UMKC.
I am proud to say that Monica will be graduating from UMKC in May 2020 and am proud of Monica and all of her accomplishments.
Jan Rosenblum, EOC Counselor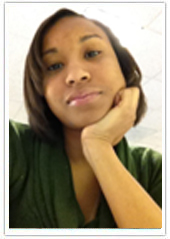 Success can be measured in several ways. I have received a lot of assistance to get where I am today. When I was in high school, I was not an ordinary student but a very self-sufficient student who had to assume the role of an adult. I am not where I am today solely because of what I've done, but the assistance that I've obtained along the way. I worked full time during my high school years, paid bills and went to school. Misty Chandler and Karen Goose, who was at the time, Metropolitan Community College (MCC) recruiters that came to North Kansas City High School (NKCHS) and made me their "pet project." These ladies extended their hands and hearts to further my education. MCC and NKCHS counselors and teachers motivated me to learn about scholarships available not only through my high school but also through MCC. Through their sincere efforts, advice, encouragement and mentoring, I gained valuable information that reassured me that a college education and my goals were indeed within my reach.
Before the end of my senior year, I earned a leadership grant through MCC. This grant was awarded to students who were not eligible to receive federal financial aid. Another requirement was to show leadership. I participated in numerous activities, including debate, DECA (Distributive Education Clubs of America), basketball and community service. As time went on, the Full Employment Council (FEC) helped me find a job and purchase books for college. I began working with Jennifer Walk at the Educational opportunity center a year after graduating high school. She assists me each year with completing my free application for federal student aid (FAFSA) and referred me to the Kansas City, MO Opportunity Scholarship Fund from the Greater Kansas City Community Foundation. I was awarded a renewable scholarship, which assists me with books, supplies and tuition.
Though my educational journey has been a nontraditional one, I overcame many obstacles and eventually completed an associate degree through MCC. I am currently pursuing my bachelor's degree in information technology and business and I plan to receive my master's and Ph.D. degrees in the future. Overall, success, in my opinion, is measured by the lessons you've learned in life.