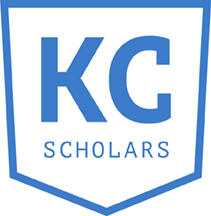 KC Scholars Great Jobs KC!
Tuition, support and job training
Desire to learn a workforce skill in a short period of time? KC Scholars Great Jobs KC job training program may be just what you need!
---
"Great Jobs KC - A chance to learn. The power to earn.
There are many adults in our community who want to create a better future for themselves and their families, but know that college isn't for them. KC Scholars now provides adult learners with tuition assistance for approved job training programs in high paying and high-demand industries.
With the support of Great Jobs KC, adults 17+ can learn faster, develop the skills needed to earn between $45,000-$85,000 annually, and begin a fulfilling career in one year or less. KC Scholars also provides access to support services, including childcare and transportation support, to ensure that nothing gets in the way of completing the program and achieving your goals." Source: kcscholars.org
---
Programs available at MCC
Healthcare
Transportation/Logistics
Construction related Pre-Apprenticeships
Minimum Qualifications:
Live in Jackson, Platte, Clay, Cass counties in Missouri, or Wyandotte or Johnson counties in Kansas
Currently earning under $45,000 yearly
Call 816.604.5254 to get started by completing a short application over the phone.