'First gen' college students meet Rep. Cleaver
---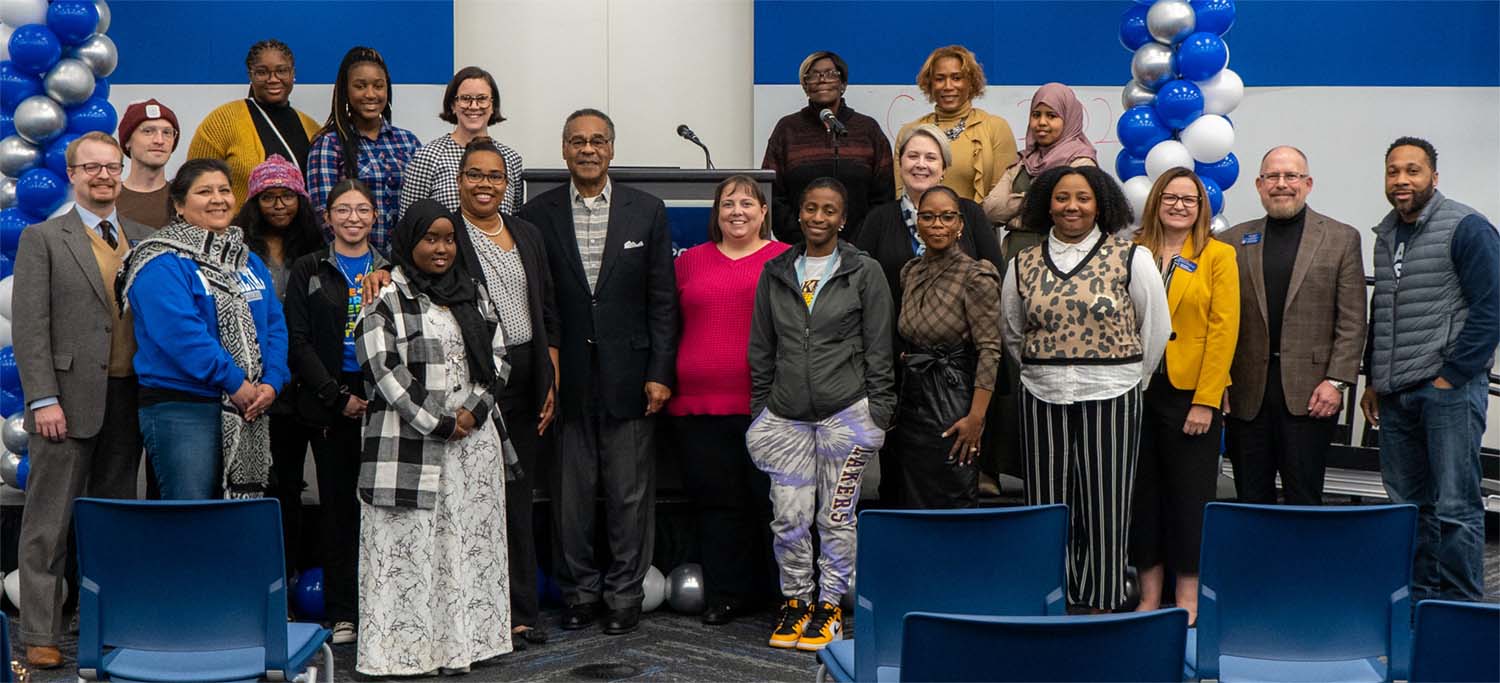 U.S. Rep. Emanuel Cleaver II spoke Nov. 7 at MCC-Penn Valley as the kickoff to a Project Success week of events and activities celebrating first-generation college students -- the first students in their families to attend college.
Project Success (TRIO) is a federally funded program that assists low-income and first-gen students as well as students with disabilities. Cleaver (center), shown with Project Success students and alums (plus some employees), shared his story of growing up poor in small-town Texas. He'd go on to earn a bachelor's degree at Prairie View A&M University (and later a master's degree at St. Paul School of Theology in the KC area).
After his Penn Valley visit, the former KC mayor tweeted: "To first gen students in our community breaking barriers and intentionally cultivating your futures for the better — your resiliency, determination and commitment will open doors to limitless opportunities and success."
Cleaver, a Kansas City Democrat, was recently elected to his 10th term in Congress.
Photo by Sydney Garner/MCC | More event pics on Flickr