U.S. Navy veteran (and MCC English instructor) saluted at Royals game
---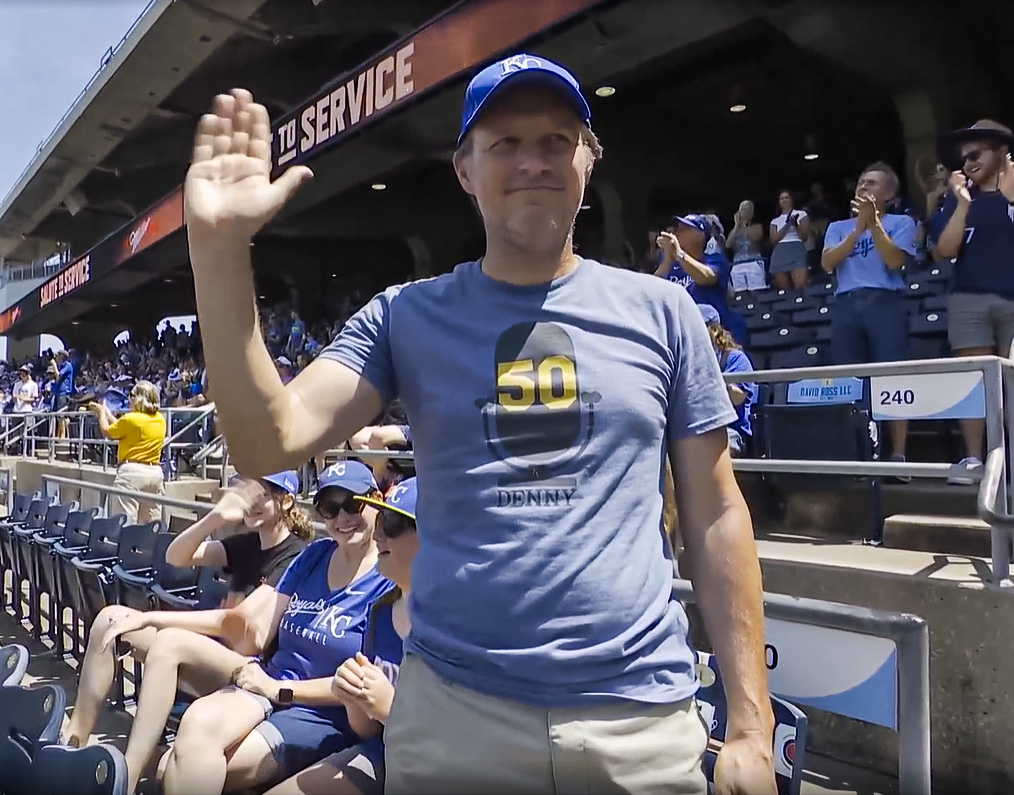 U.S. Navy veteran (and MCC English instructor) Eric Sullivan waves to the Crown Vision camera as he's cheered at a Royals game July 11.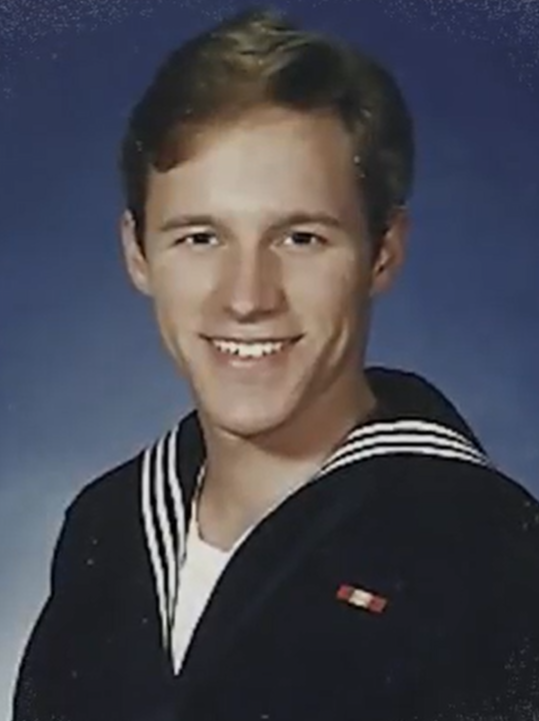 Sullivan in his Navy days.
We know Eric Sullivan as Metropolitan Community College-Longview communications division chair and an English instructor, but back in the day (1989-93) he served our country as a
signalman
2nd class in the U.S. Navy.
On July 11, he was honored at a Kansas City Royals game as part of the club's Salute to Service series, which spotlights a veteran or active-duty service member at each home game. A video tribute on the big Crown Vision scoreboard ended with a shot of Sullivan and his family in their seats as the Kauffman Stadium crowd applauded him.
He has been with MCC since 2007.
Q: What was it like being there and seeing photos of your family and your military experience on the Crown Vision?
Sullivan: I was proud to share that moment with my family, my kids especially. For me, the moment went by in a flash. I didn't get to see the jumbotron presentation because I had the camera trained on me. Afterward, I got a few fist bumps and thank-you's from folks in my seating area. I thought that was cool.
How did this honor come about?
The program is run through outside sources. I was called by a retired lieutenant commander who got my name through a recommendation. I was asked to recommend two other veterans, and it's passed along that way.
Are you a big Royals fan?
Actually, no. I am a Tigers fan. I was born and raised in Michigan and have continued to follow them. Even though the Royals happened to play the Tigers during my game, I wore Royals colors and rooted for the home team. I didn't want to insult the folks who were hosting me.