MCC honors our (and the nation's) veterans
---
The Chancellor's Veterans Day Celebration, usually a lunch at MCC-Penn Valley, was a breakfast event at MCC-Blue River this year (Nov. 10).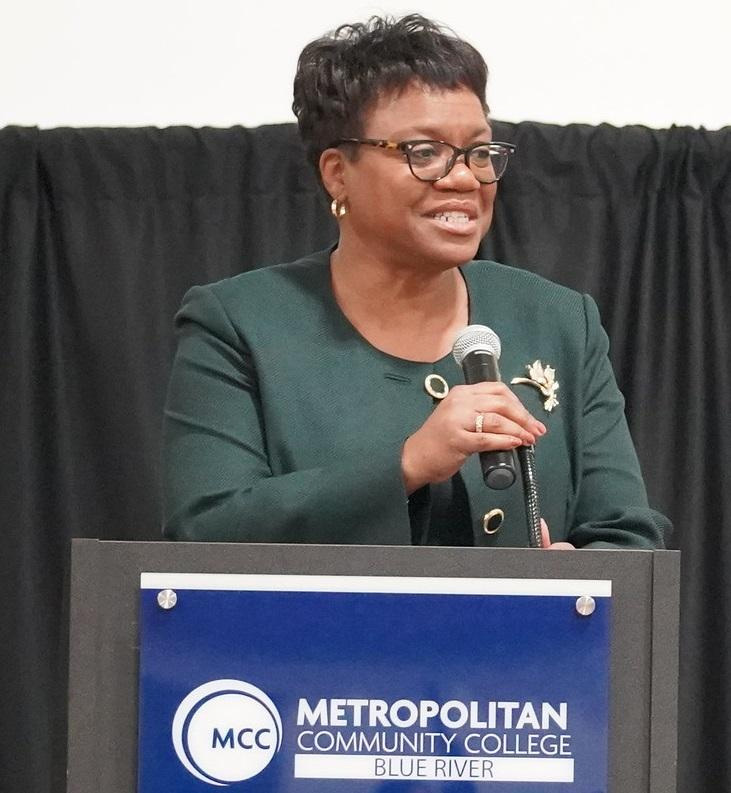 MCC Chancellor Kimberly Beatty at the event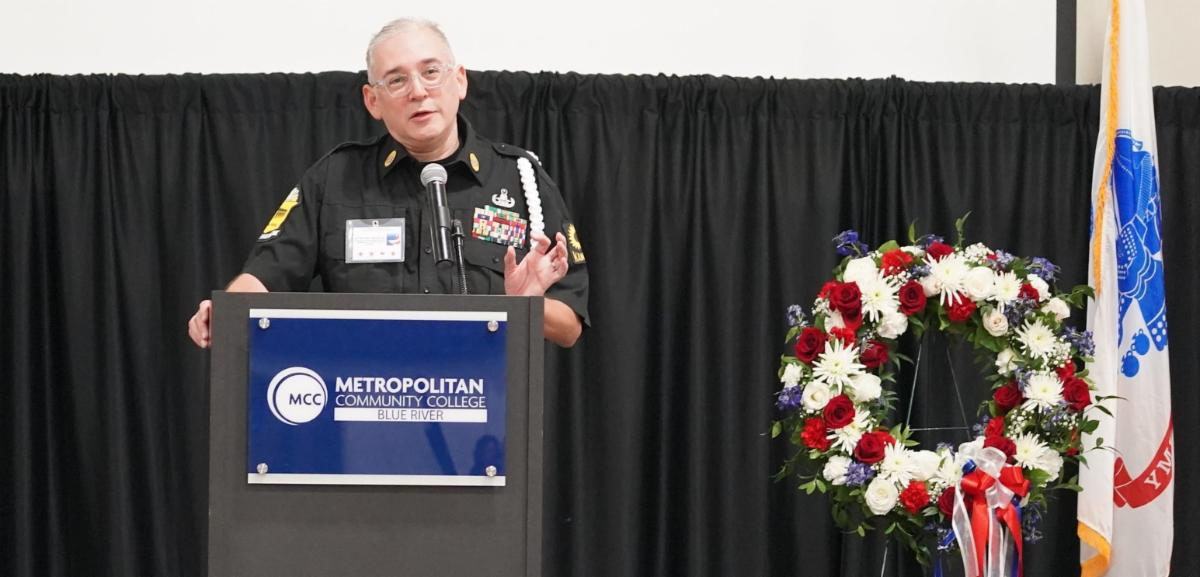 Mike Macias talked about his career in the Navy.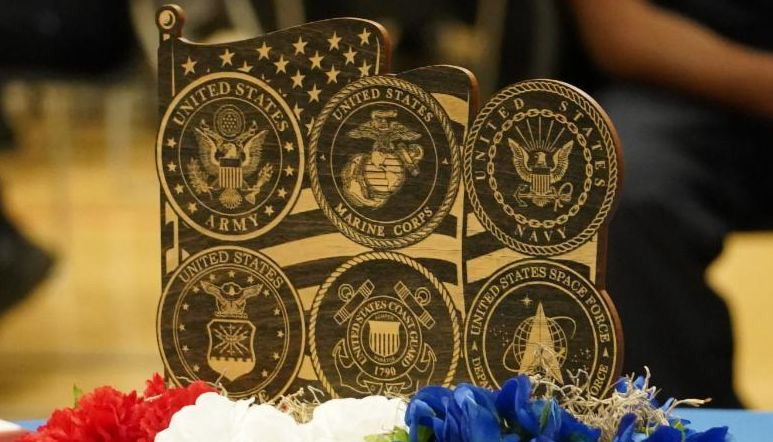 The table centerpieces depicting the six branches of the U.S. military were made by Jen Dec in the Fab Lab, a maker space at MCC-Penn Valley.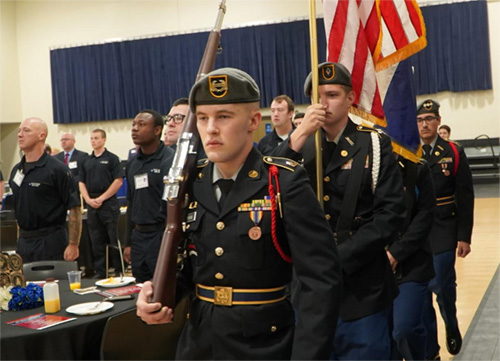 The Truman High School ROTC Color Guard kicked off the MCC Veterans Day event.
Speaker Mike Macias, who enjoyed a 21-year career in the U.S. Navy, joined the military because he thought he wouldn't have to go to college — instead, he'd "play with guns" and get some exercise. But the Navy promptly put him in school for 2-1/2 years, and at 21 Macias found himself an instructor at Naval Air Station Oceana in Virginia Beach. He started earning college credit at 26 and just couldn't stop: three years ago, Macias (now 54) completed his Ph.D.
"You'll come full circle and realize that an education coupled with your military experience will just bring so much more to your life," Macias told veterans in the room. He's been executive director of the LULAC National Educational Service Center in KC for 15 years.
The latest student veterans to receive the MCC Foundation's Reggie Helms Memorial Scholarship were announced at the breakfast:
Melissa Thompson, who served five years in the Navy, is now completing her A.A. at Blue River and Longview.
Jose Collazo, a Marine Corps veteran, is enrolled in the automotive technology program at Longview.
The Helms scholarship is named for Chancellor Kimberly Beatty's father, who served in the U.S. Army in Vietnam. One thing on her dad's bucket list was to return to Vietnam, and he got to make that trip with her a few years ago. Dr. Beatty said she was able to "see the wartime experience through his eyes."
Being raised by her mother, she didn't always have her father "right there with me," so visiting Saigon with him was a phenomenal experience, the chancellor said.