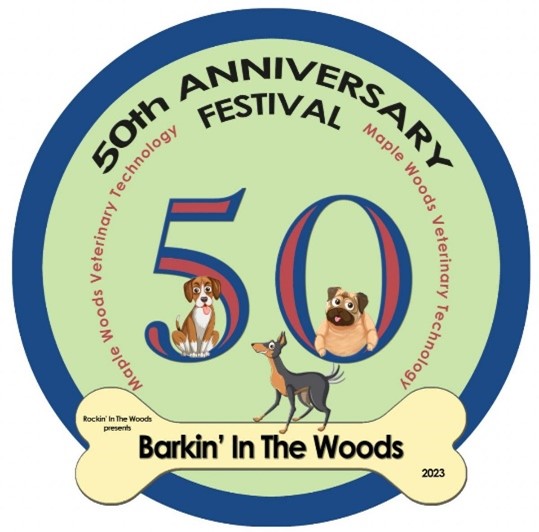 Come celebrate Veterinary Technology Program's 50th anniversary with us!
Saturday, October 14 from 1 to 5 p.m.
MCC-Maple Woods Vet Tech Building
2601 NE Barry Road, KCMO 64156
FREE TO THE PUBLIC!
Event activities
Live Band - M80s will be bringing the 80s back! Bring your blankets or chairs
Special speaker - Walter Brown
A Costume Contest and Fashion Show
Dog Agility demonstration by The Dogs' Spot
An Alumni Tent
Bounce House and lots of family fun
Food Trucks
Craft and Pet Supply Vendors
Silent Auction - Chiefs, Royals, Baskets and much more! Visit the website to view more items and bid
Since its inception in 1973, MCC's Vet Tech program has been a cornerstone of excellence, shaping dedicated individuals into skilled professionals committed to the well-being of animals. Over the past five decades, MCC is proud to have over 1,400 successful graduates who have remarkable careers in veterinary care.
Our students' contributions have extended far beyond their immediate professional endeavors. Through their tireless efforts, thousands of homeless animals have found loving homes, thanks to their work in rescuing dogs and cats from local shelters and giving them vital medical care.
Sponsor Opportunities
Special sponsorship opportunities for alumni honors and more are available. Please contact Natalie Short, ph: 816.604.3237 or natalie.short@mcckc.edu. Donation can be mailed to: MCC Foundation, 3200 Broadway Blvd., Kansas City, MO 64111. Please make check to: MCC Foundation VT 50th

Walter Brown, RVTg, VTS (ECC)
TECHNICIAN PROGRAM LIAISON
Empower. Support. Unite.
561.437.1208
wbrown@unitedvetcare.com
unitedvetcare.com

Walter is a Registered Veterinary Technologist (RVTg) and Veterinary Technician Specialist (VTS) in Emergency and Critical Care. As a proud graduate of The Fort Valley State University Veterinary Technology Program and trainee in Emergency and Critical Care at the University of Georgia Veterinary Teaching Hospital, Walter feels he has been blessed to impact thousands of veterinary and animal professionals along with pet owners through social media where he provides education and laughter.

"As a social media influencer and Emergency & Critical Care specialty technician, I spend a great deal of my time advocating for veterinary technician title protection and awareness while educating veterinary professionals and pet parents. Joining United Veterinary Care has allowed me to take these ventures to the next level as Veterinary Technician Liaison. I have the empowering responsibility of cultivating meaningful relationships with Veterinary Technology programs and creating externship opportunities for students as we sharpen skills and pave the way for future career interest!"